Alpharetta Area Mold Removal Experts
Call us today at (470) 279-4469!
EcoTek Pro of Atlanta is a professional Alpharetta mold remediation company servicing all of your mold removal needs. We are fully licensed and insured and our team of expertly trained specialists pride ourselves on delivering affordable, convenient, high quality mold removal and remediation services to proptery owners throughout the area.
At EcoTek Pro of Atlanta, we strive to fix your mold issues quickly. Because we know that disaster can strike at a moments notice, our mold removal team is available 24 hours a day, 7 days a week for any emergency needs. Our company is committed to the safety and well-being of your family and guests. We use only the highest quality, non-toxic mold remediation solutions to safely and effectively remove mold without harming friends, family, guests, or pets.
If you own a home or office building and believe you have mold, call us today at 470-279-4469 to schedule a free estimate for Alpharetta mold removal services.
Special Offer
10% Off All Services for US Military Veterans
Why Choose EcoTek Pro of Atlanta as your Mold Removal Expert?

24-Hour Emergency Service

Free Mold Removal Estimates

Employees are Uniformed and Professional

We are Fully Insured for Your Protection

We are Properly Licensed in Order to Perform Mold Removal Work

Full Transferable Warranties Offered on Qualifying Services
Customer Testimonials
Great service and customer focus. Did more than we agreed to, but did not ask for any additional pay. Bill L.
Recent People With Mold Removal Needs:
I have a room under my deck that I suspect has some mold or mildew issues and need someone to look at it and make a determination.

Larry W
We have a drainage problem that has left heavy moisture in the crawlspace,and black mold on the insulation and wood under the house. We have experienced sickness, and other health issues. Can someone please contact me about an inspection, and estimate?

Brad S
Our Location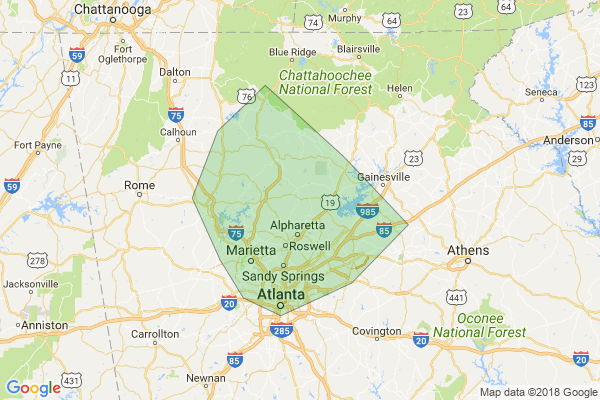 Location & Contact Info